Deity and Disciple: The Zhenwu and Zhang Sanfeng Series


神徒弟: 真 武, 張三峰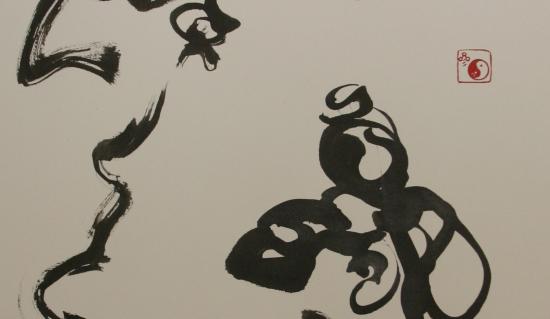 The transition from the Mongolian ruled
Yuan
Dynasty to the
Ming
was ushered in by
Zhu Yuanzhong,
or
'Zhudi'
who credited his victory to
Zhenwu
the pole-star deity associated with the
Wudang
mountain daoist traditions. Within the next generation,
Wudangshan
and daoist monk
Zhang Sanfeng
were to become the objects of great interest to the new emperor and his dubious successor as they heaped patronage on the temple in order to gain spiritual favour and maintain imperial stability.
These characters are at the heart of the
taiji
origin legends.
The series:
Each of the twenty-one 26x36 cm
mohui
paintings (
墨繪
) are made from a single, continuous, energetic ink-brush stroke. They are intended to evoke the the nature of the main characters and the primal forces that move them. They range from 250-450 (US$) in price (
pricing guide here
).
Contact here
to arrange purchase.
Series countdown:

10

of the original

twenty-one paintings

are still available.
Zhenwu:
The first series contains eight paintings portraying
Zhenwu
;
with his long sword and jet black hair, keeping a tortoise and snake underfoot. The
Zhenwu
character has evolved for over 2200 years in Chinese spiritual lore and in this incarnation represents the subduing and sublimating of primal, visceral energies that, if allowed to run amuk, bring chaos and destruction.
Zhang Sanfeng:
The second series of thirteen pieces depict
Zhang Sanfeng
, the apocryphal founder of
taijiquan
, in his moment of enlightenment as he witnesses a battle between a serpent and a bird and conceives a martial art based on the concept of
yin
and
yang
.
Below is a sample selection: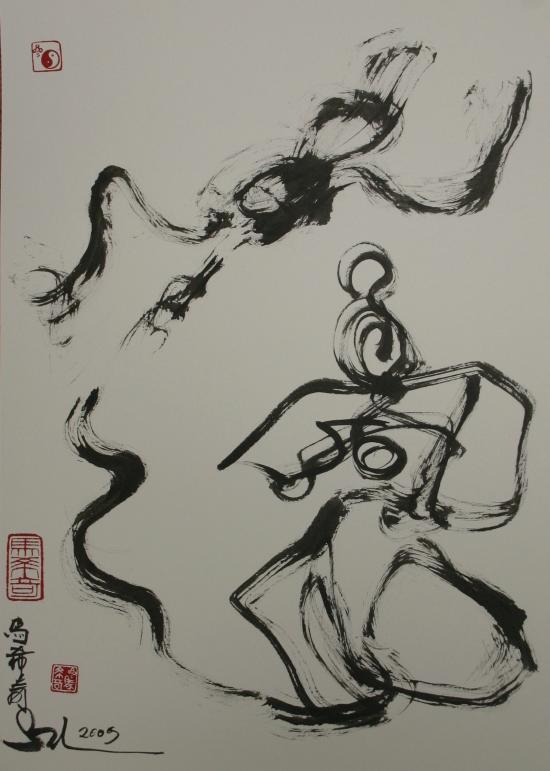 Zhang Sanfeng #13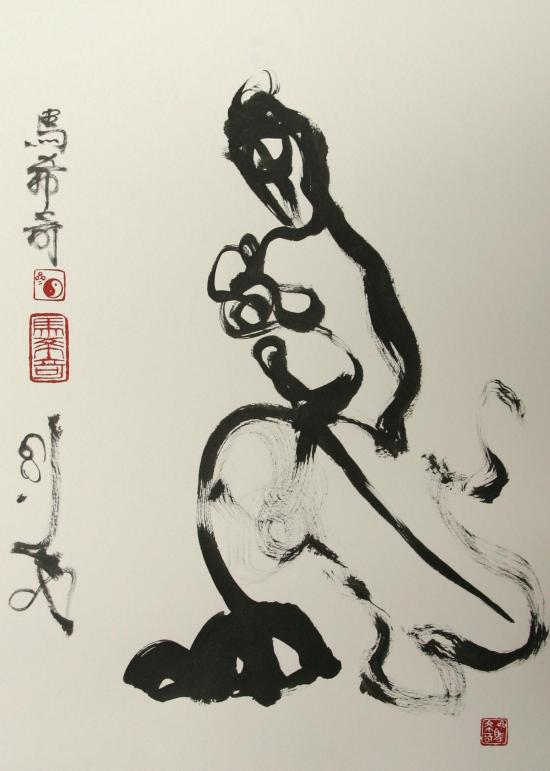 Zhenwu #8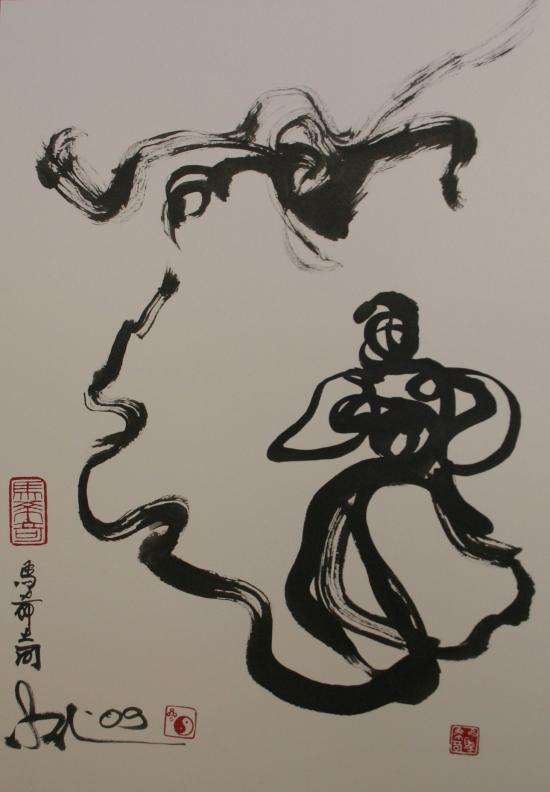 Zhang Sanfeng #9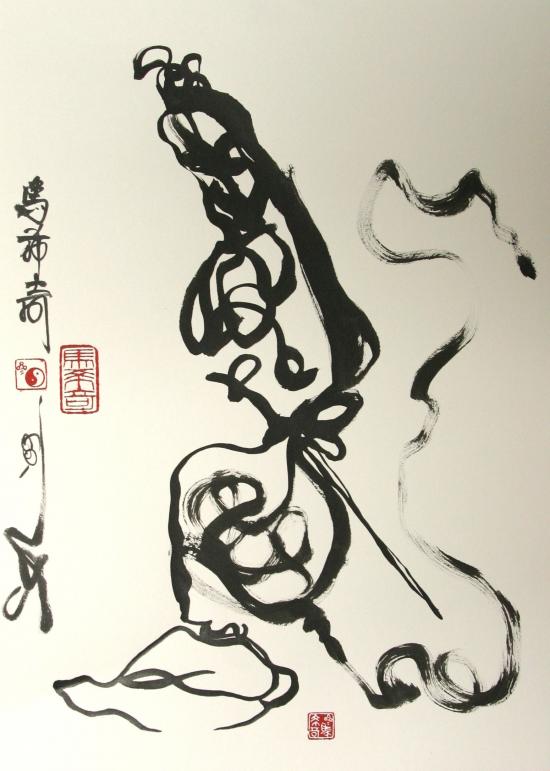 Zhenwu #6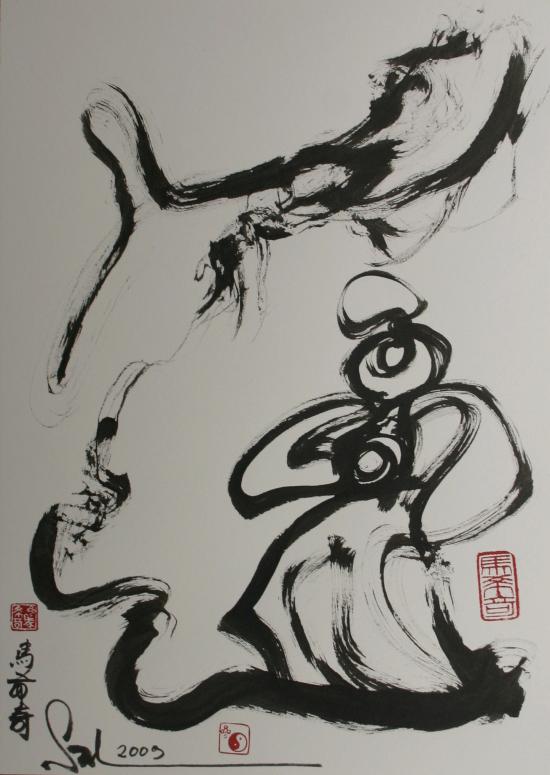 Zhang Sanfeng #11