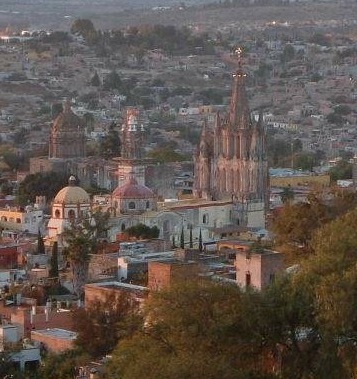 Why train taijiquan in San Miguel?
San Miguel was a Spanish colonial town built in the early sixteenth century, so the old town architecture is very European. At the same time the town is very Mexican—delicious food, great shopping and a laid back vibe—a town of 80,000 people with no traffic lights!
A lot of 'ex-pats', attracted by the atmosphere (Americans and Canadians form about 15% of the population), live in San Miguel giving it a relatively cosmopolitan flavour.
As things progress we will add more info about San Miguel and how participants are progressing with accommodations, reservations, pre-training schedules and so on.
Atención San Miguel
: An online magazine about San Miguel
San Miguel Guide
(
Español
,
Français
,
Deutsch
)
San Miguel de Allende on Wikipedia
San Miguel de Allende on WikiTravel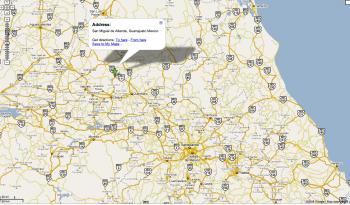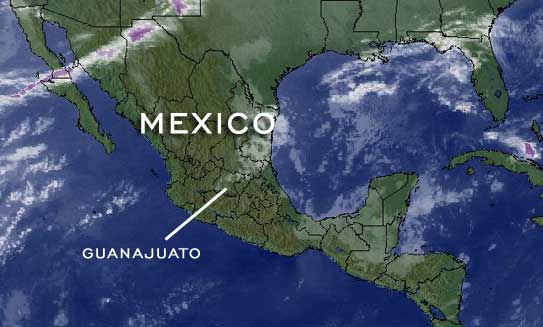 Holidays and Fiestas in San Miguel during the intensive:

January
21st: Birthday of General
Ignacio Allende
24th: Departure for
Pilgrims to San Juan de los Lagos
February
2nd:
Candelaria
5th: Constitution Day
14th: St. Valentine's Day
24th:
Flag Day
Last week: National Jazz Festival
March
5th: Carnival Day
17th: St. Patrick's Day
19th: Feast of San José
21st: Birthday of
Benito Juárez
28th:
Lord of Column is carried from Atotonilco to San Miguel