View Graphically
Brighton, England
Fri November 10 - Sun November 12
Thirteen Power Taiji Dagger + Yang Baduanjin Review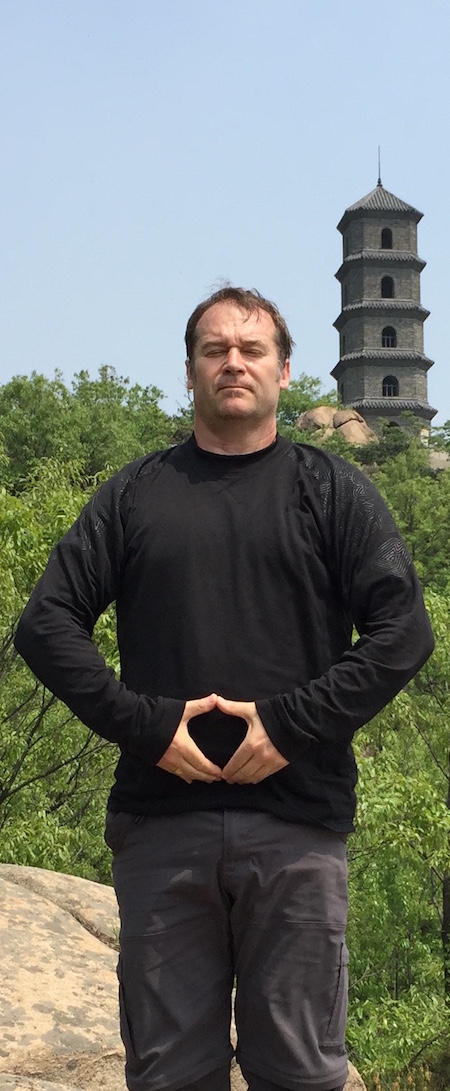 Over the past two years we have studied the eight sections of the Yang Taiji Baduanjin. On Friday evening we will do a follow-along review of the entire Yang Baduanjin. If you haven't learned any or all of the sequence you can still come and follow.
Section One: Peng and An
Section Two: 21 Form Neigong
Section Three: The Waist and Spine
Section Four: The Arms
Section Five: The Legs
Section Six: Zhan Zhuang
Section Seven: Fajin and Chansijin
Section Eight: Caituigong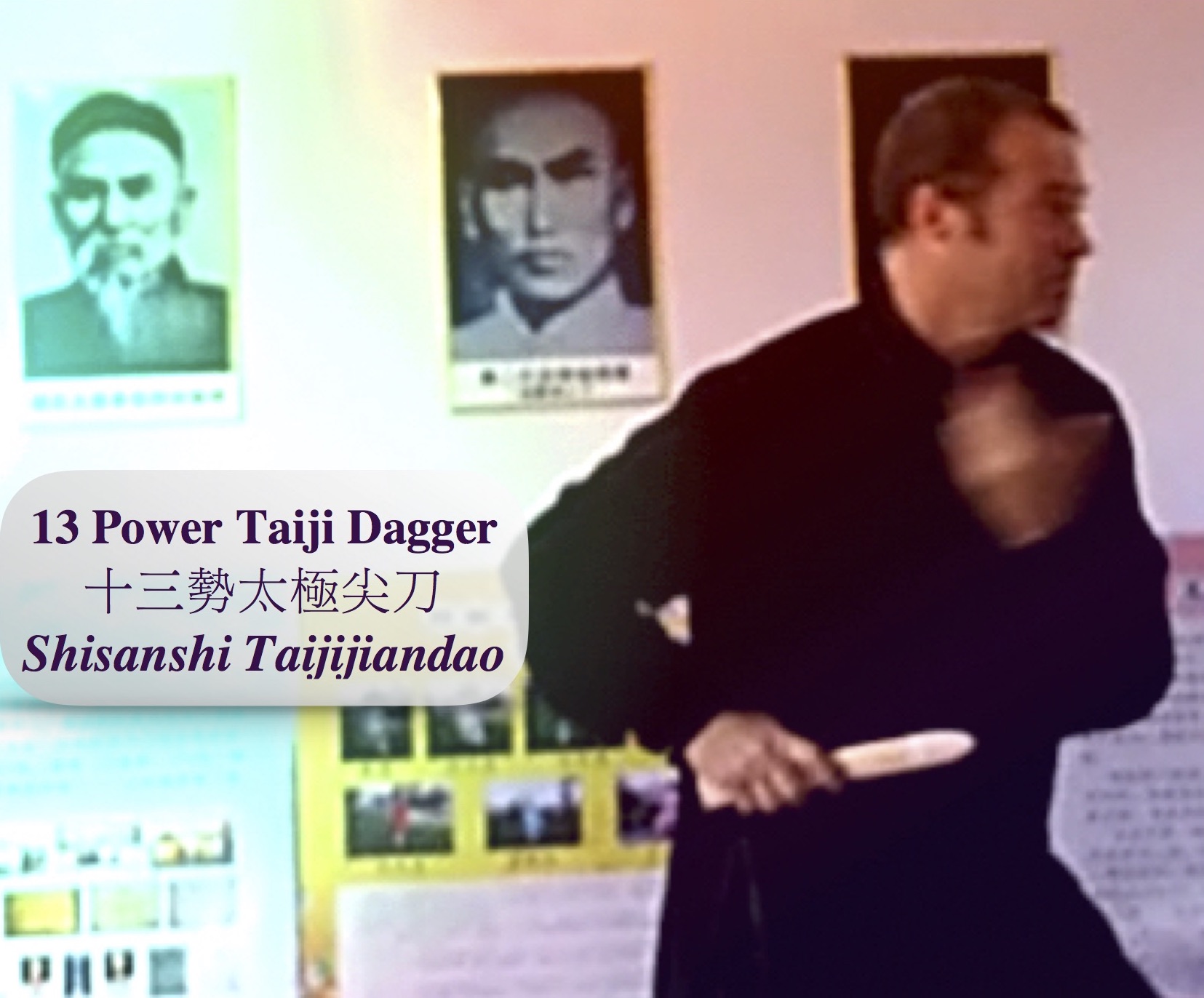 Saturday & Sunday: A dagger differs from a knife in that it has no sharp cutting edge—only a point. Following the traditional taijiquan thirteen-power theory, the taiji dagger (taijijiandao) creates a bridge between bare-hand training and traditional weapons work. Study of the thirteen-power taijijiandao includes solo and partner work and follows the '4-4-5' format essential to taijiquan, taijidao, taijijian and taijiqiang.
Please bring a wooden or plastic dagger/knife.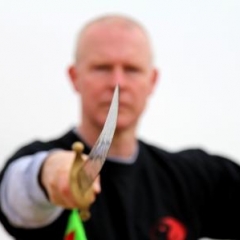 times: Fri. 6-9pm. Sat/Sun 10:30am-5:30pm
cost: Full weekend £165. Sat/Sun only £135. Fri. only £35
location: Middle Street Primary, Middle Street, Brighton (The entrance gate is the tall green one opposite Oasis on Middle Street.) MAP
contact: Simon Robins taichiwisdom@gmail.com 07825 410967 / 01903 369501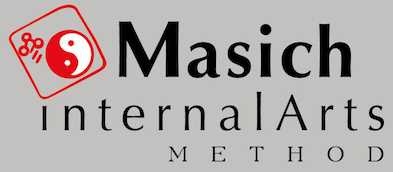 Type of Event:

Internal Arts Workshop
---
Invorio, Lago Maggiore, Italy
Fri November 17 - Sun November 19
Taiji Four-hands Eight-changes #2 (Sizheng Tuishou Ba Diandao) + Five-section Neigong

Master the traditional Yang-style Taijiquan Push-hands Full Curriculum!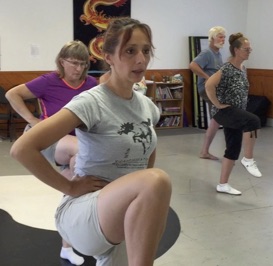 Friday evening: Five-section Brocade (Neigong)
This 20 minute long, five part neigong routine brings together the Five Words of Self-composure with taijiquan core-principles and can function as a warm-up or cool-down for your taijiquan practice. In this class we will go deeper into greater depth with this internal practice.

The five sections of the Five Words Brocade are designed to progressively loosen up and energize the practitioner, preparing her or him for taijiquan practice. They are: Section 1. The Spine; Section 2. The Arms; Section 3. The Legs. Section 4. The Energies; Section 5. Five Words Neigong.
Saturday & Sunday: Four-hands Changes
'Four-hands' practice, also known as peng, lu, ji, an, provides the foundation for a solid understanding of the taijiquan theory. Each of these the reversals changes the direction of the circle allowing players to operate the four-hands exercise smoothly and creatively. The reversals also hold the key to many of taijiquan's martial applications. This weekend we continue the study of the eight reversals (ba diandao) of the 'Four-square Push-hands' (sizheng tuishou) with a greater emphasis on martial application.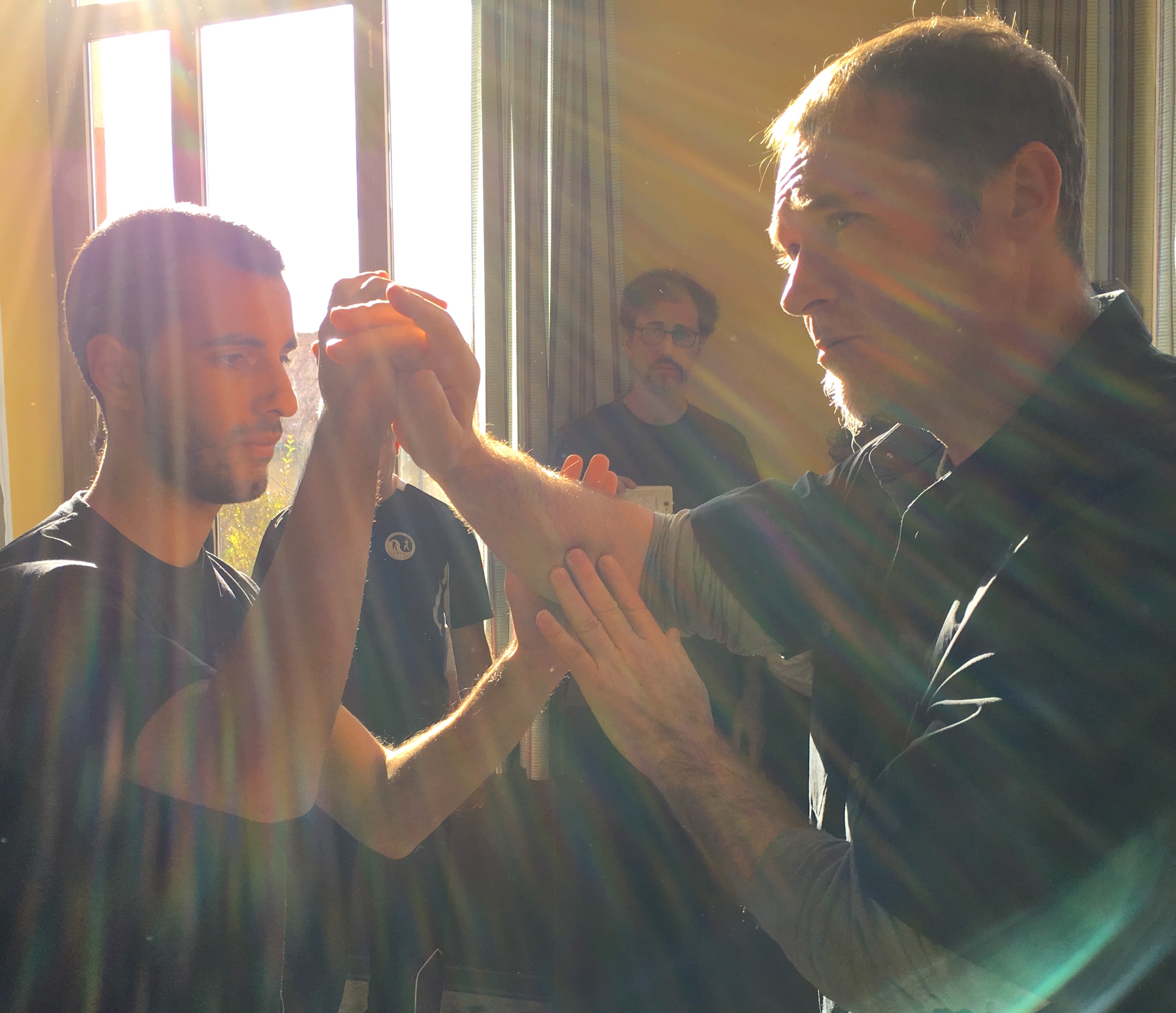 The Eight Reversals
1. Summit Reversal
2. Substitute Spiral Reversal
3. Rowing Reversal
4. Sitting Wrist Reversal
5. Hinder Spiral Reversal
6. Lower-hand Slip Reversal
7. Chop Reversal
8. Folding Palm Reversal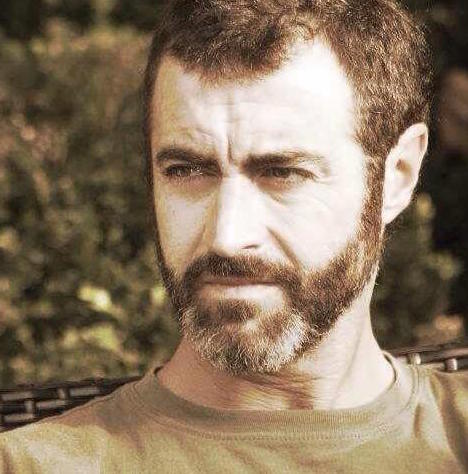 orario/times: dalle 10 alle 17:30
location: Via Vergante 49 (between Lago Maggiore and Lago d'Orta)
cost: Full weekend €220 (€185 se confermato entro il 1 marzo con acconto di €100—€185 if confirmed before March 1st with a €100 deposit). Saturday/Sunday only €195. (€165 se confermato entro il 1 marzo con acconto di €100—€185 if confirmed before March 1st with a €100 deposit)
Friday night only €35.
contact: Francesco Cerrato <francescocerrato1973@gmail.com>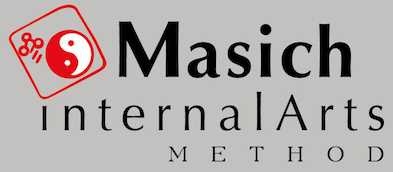 Type of Event:

Internal Arts Workshop
---
Goettingen, Germany
Fri November 24 - Sun November 26
Large Roll-back (Dalu)

Master the traditional Yang-style Taijiquan Push-hands Full Curriculum!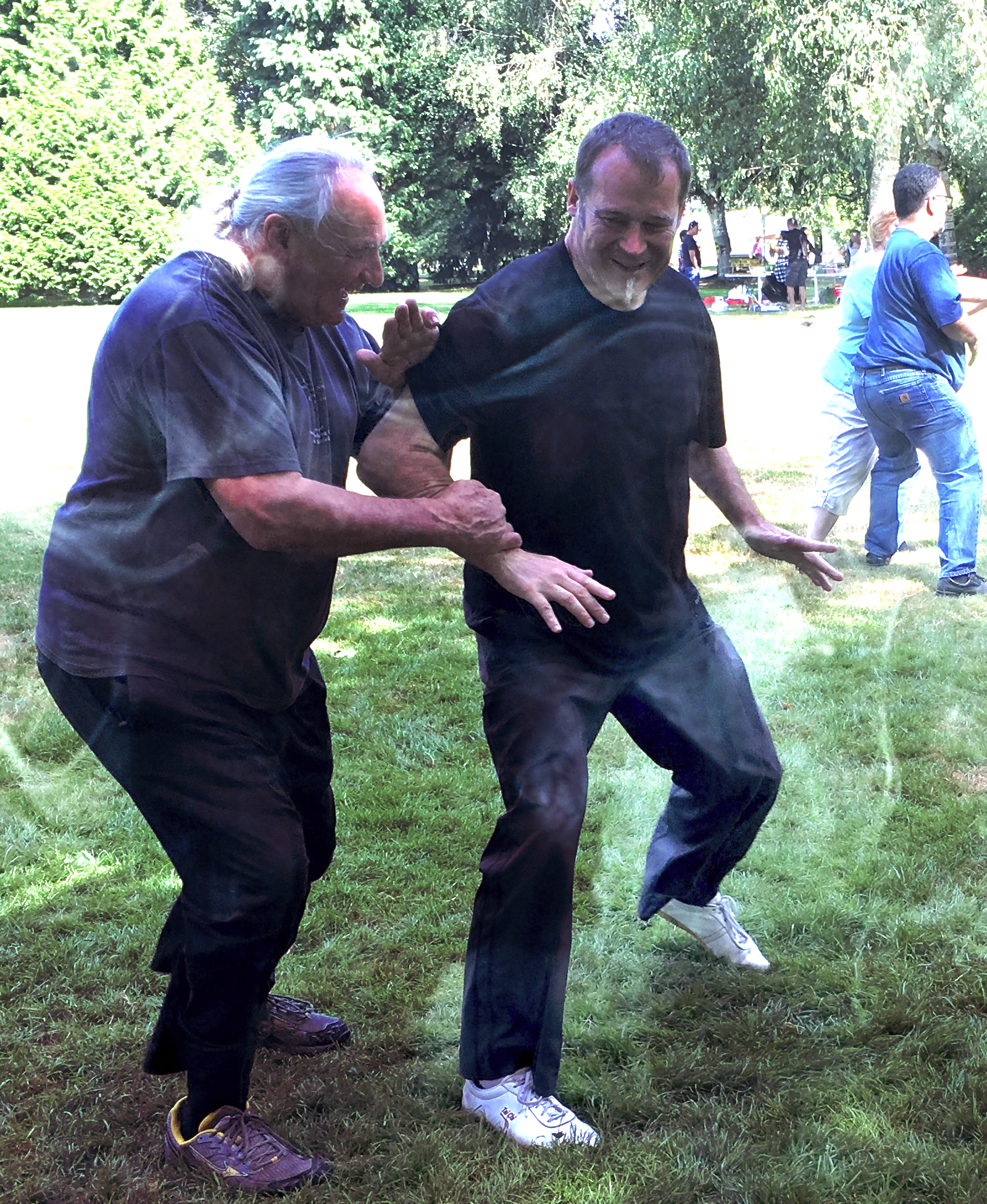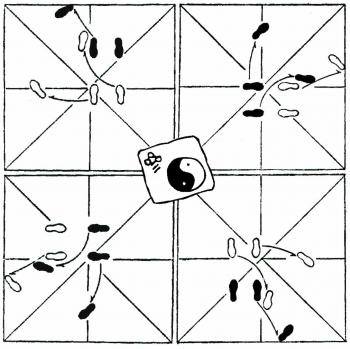 The 'large roll-back' or dalu is the diagonal extension of 'four-hands' (sizheng tuishou). Dalu takes moving-step four-hands (huobu sizheng tuishou) a step further to complete the basic traditional push-hands training concept. Based on the energies cai, lie, zhou, kao, this training develops agility, flow and coordination and introduces several important martial arts concepts.
Friday evening: Jue-shou or 'sensing-hands' is based on five simple operations which are the first five of twenty-five jin or 'kinetic energies' employed in taijiquan. Sensing-hands supports and complements four-hands training, making it much easier to understand and master. On this Friday evening we will explore the relationship between 'sensing-hands' and 'perceptual movement,' an important but little discussed concept in traditional taijiquan.
times: Freitag 19:00-21:30—Samstag/Sontag 10:00-17:30
cost: Full Weekend €200. Friday only: €35. Samstag/Sontag: €175.
location: Sporthalle MPG II, Lange Geismarstrasse 81, 37073 Göttingen
contact: Christian Auerbach tel: 05594-261 c.auerbach@dao-schule.de www.dao-schule.de
---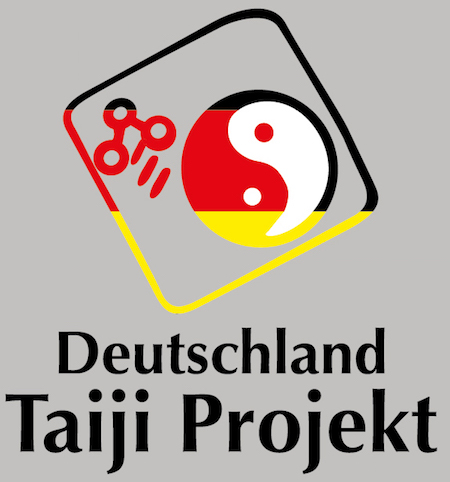 Unterstützendes Training zum Deutschland Taiji-Projekt mit Christian Auerbach
Deutschland Taiji Projekt support events by Christian Auerbach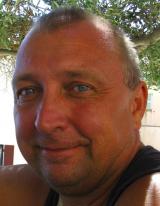 9. Dezember
Jeweils 10:00-17:30 Uhr.
Type of Event:

Internal Arts Workshop