Actor Coaching & Intensives
Sam instructs actors privately and via two programs: 'Grace on Rage on Stage' and; 'Love and Hate, Sex and Violence'.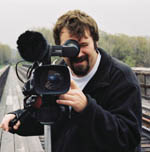 Grace on Rage on Stage is a contemporary stage combat program, which focuses on various elements of performed conflict and violence. Sam first began developing this approach while employed for several years as theatre combat instructor for the National Voice Intensive. 'Grace on Rage on Stage' approaches elements of performed violence from the perspective of interpersonal physicality. It is a refocused distillation of internal martial arts principles which may be fused to great benefit with any other acting approach.

Employing 'Red Vignettes', exercises designed to bring greater power, control and safety to scenes which require extreme and chaotic emotion, Grace on Rage on Stage goes well beyond standard approaches to fight choreography, focusing on how to bring a character organically from the printed page to the boiling point.

Love & Hate, Sex & Violence is an intensive actor's training program co-developed with director/acting coach Bernadette Jones which was offered through Equity Showcase Theatre. Love and Hate, Sex and Violence (L&H/S&V) is a fusion of material from Sam's Grace on Rage on Stage with Bernadette's unique work.

Following the idea that sex and violence are both 'red' on the emotional spectrum, L&H/S&V is designed to give actors the instruments needed to allow performed intimacy and performed violence to co-mingle freely. A firm rejection of approaches to the craft which rely on dredging up painful personal psychological material from the actor's experience, L&H/S&V instead provides an emotionally safe toolkit of procedural techniques.

These programs, Grace on Rage on Stage and Love & Hate, Sex & Violence have seen professional and serious amateur participants make great and sudden strides in their acting. Courses are generally 2-5 days in length.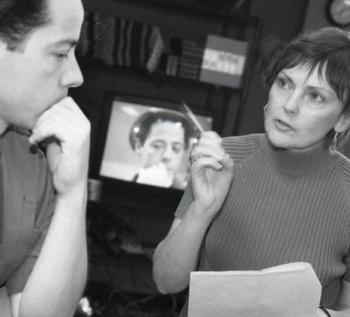 Bernadette Jones has been a director and teacher in Toronto, Vancouver, Montreal and Los Angeles since 1979. She is considered to be Canada's leading authority on the Shurtleff approach. She is the founder and co-artistic director of Theatreworks Productions which produces works by Canadian playrights.


---
Physical choreography and coaching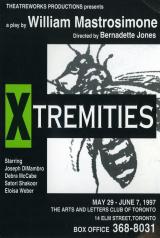 Sam has served as a choreographer and martial arts/fencing consultant, and on various TV programs, documentaries and stage productions.
In 1997 Sam was Physical Choreographer for Bernadette's Theatreworks rendition of

William Mastrosimone's
Extremities,
a play dealing with rape and retribution. The collaboration borrowed from work done in the
L&H/S&V seminars.
"An invaluable experience as an actor and as a person. Mr. Masich's philosophy and expertise, both as a fight/stunt coordinator and his views on application to the role, have proven to be enlightening."
—Joe DiMambro (attacker in 'Extremities')
"With Sam's intuitive instruction, my scene partner and I were able to explore all the intricate levels of this intense physicality with complete trust and control. The situation of "acting" a rape is paradoxical in that it requires the actors to portray violence and intimacy almost simultaneously. Sam gave us the tools to play it with clarity, safety, committment, and best of all, no bruises!"
—Debra McCabe (attacked in 'Extremities')

---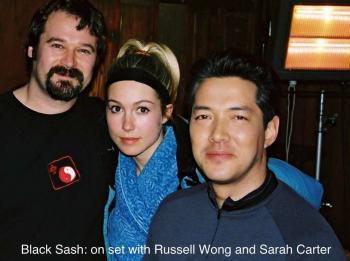 In 2003 Sam was the martial arts technical consultant and fight choreographer for teen drama
Black Sash
, a Warner Brothers pilot series starring
Russell Wong
.
Sam was requested by the show's creator
Robert Kamen
(Unleashed; The Fifth Element; Taps; Karate Kid I, II, III) as the show's Baguazhang special skills coach and fight co-coordinater. Himself a martial arts practitioner, Kamen strived for authenticity in the martial choreography of the show.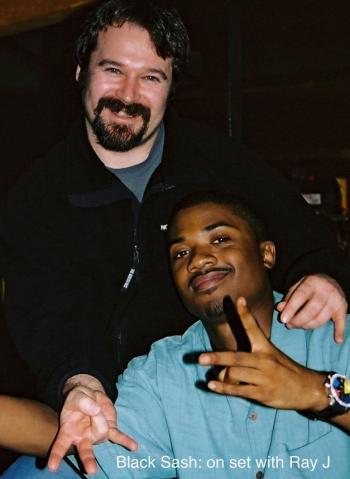 Look who:
Actors
who have studied/worked with Sam include:
Russell Wong
(Romeo Must Die, Black Sash),
Missy Peregrym
(Heroes, Wide Awake),
Corey Sevier
(Never Submit, Black Sash),
Sarah Carter
(Shark, Smallville),
Mako
(Memoirs of a Geisha, The West Wing),
Drew Fuller
(Blonde Ambition, Black Sash),
Ron Yuan
(The Shanghai Hotel, Spider-Man 3),
Ray J
(Let's Ride, The Sinbad Show),
Art Irizawa
(Super Dave, Mr. Magoo),
Joe DiMambro
(Extremities, Kung Fu) ,
Debra McCabe
(Saw III, Degrassi: The Next Generation)
Lolita Davidovich
(Blaze, Play it to the Bone),
Satori Shakoor
(Extremities, The Hurricane),
Tammi Isbell
(Paradise Falls, Kung Fu),
Sarah-Jane Redmond
(Da Vinci's City Hall, Sisterhood of the Travelling Pants),
Noah Heney
(Highlander, Snow Falling on Cedars),
Garvin Cross
(Fantastic 4),
Yee Jee Tso
(Stargate: Atlantis, Black Sash) and more.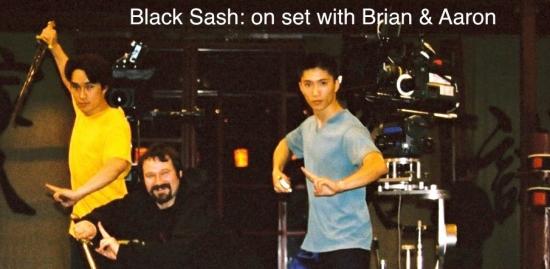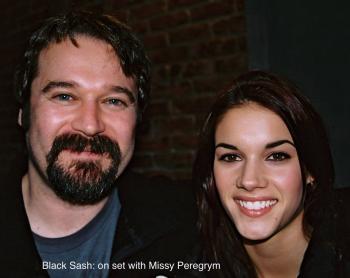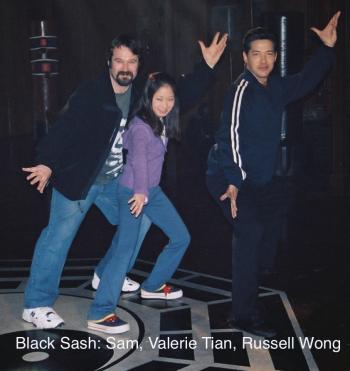 ---
Sam has been the subject of two documentaries,
The Ancient Arts of Tai Chi and Qigong
and
Quiet Places: A Tai Chi Retreat.
Both shows are currently aired in Canada and Europe in English and French.