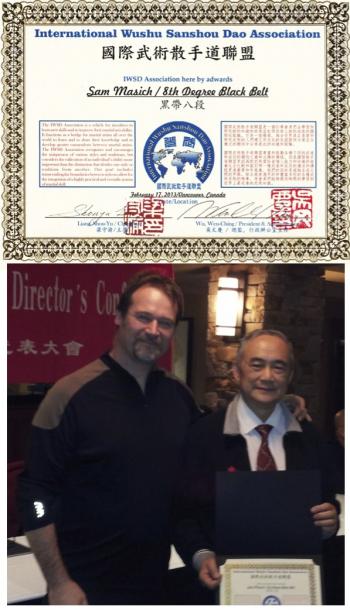 Sam Masich is considered to be one of the most accomplished mid-generation practitioners of Chinese internal martial arts in the world today teaching in nine countries. Having trained and taught for more than thirty years, he has been included as one of the 100 Extraordinary Chinese Martial Arts Practitioners in the world today by the International Wushu Sanshou Dao Association and is an awarded eighth degree master.
Mr. Masich has studied with several of the great masters of his era from both North America and China including: Grandmasters:
Liang Shouyu
(梁守渝; b. 1943),
Dr. Yang Jwing Ming
(楊俊敏; b. 1946),
Jou Tsung Hwa
(1917-1998),
Yang Zhenduo
(杨振铎
; b. 1926),
Chen Xiaowang
(陳小旺
; b. 1945), first instructor
Brien Gallagher
and
Raymond Yam Man Chung
(鍾蔭民; b. 1913).
He has taught around the world and is the subject of two internationally airing documentaries. Sam has made many films on
taijiquan
and
neijia
related subjects.
Sam Masich on
Wikipedia

Sam Masich Internal Arts 馬希奇内家拳
5 Section Taijiquan 五段太極拳
Teacher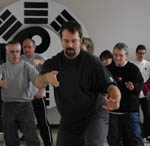 A passionate and gifted teacher, Sam never fails to inspire students along their path. His work as a full time instructor has taken him to over 100 cities in Canada, the United States, Mexico, England, Germany, Spain, Italy, Switzerland and Scotland. As one of few taijiquan practitioners today that trains and teaches the entire traditional syllabus of yang-style taijiquan (including bare-hand and weapons sparring), Sam continually finds new ways to integrate traditional principle with classical and contemporary form. Students from around the world have traveled to his annual Summer Push Hands Training Camps (originally in Vancouver, Canada) held in Berlin, Germany.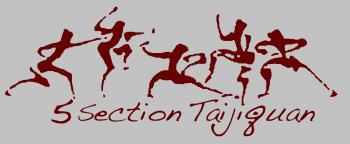 Sam is the creator of the 5 Section Taijiquan Program, a recreational and preliminary training program which includes simplified Tai Chi bare hand and weapons solo and sparring routines.
Student
Sam Masich began his martial arts studies at age 18 with the yang-style taijiquan full curriculum and kodokan judo with Brien Gallagher (judo 4th degree), the senior student of Grandmaster Y. M. Chung. He became a formal disciple of both grandmasters Shouyu Liang and Yang Jwing Ming in 1989. Along the way has also studied to varying extents: chen, fu, wu and sun -styles of taijiquan, as well as baguazhang, xingyiquan, luihebafa, shuaijou, shaolinquan, modern wushu, kendo and western fencing. Yang-style taijiquan has commanded his greatest interest over the years and Masich is one of few taijiquan practitioners today that trains and teaches the entire traditional syllabus including bare-hand and weapons sparring. He is possibly best known for his approach to classical and freestyle push-hands.

Competitor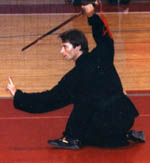 In former days Masich distinguished himself in competition as a quadruple and septuple gold medalist in national competitions and was a member of the
Canadian National Chinese Martial Arts Team
competing in China at
The World Wushu Invitationals
in 1985. In 1994, although formally retired from competition, he was awarded seven gold medals for performances in the Shanghai
Oberon Cup
, an event involving athletes from more than twenty countries. Since 1989 Masich has refereed and judged in national tournaments and served for almost two decades as chief referee of push-hands in the USA All Taijiquan Championships.

Martial Arts Consultant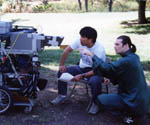 Sam has served as a martial arts action consultant, trainer and choreographer on various TV programs and stage productions, and is himself the subject of two documentaries on Taijiquan and the internal arts. For several years he was the combat instructor for the National Voice Intensive at Simon Fraser University, a program for actors focusing heavily on Shakespearean themes. He instructs actors via two programs; 'Love and Hate, Sex and Violence' which explores scenes demanding explosive and passionate chemistry between performers, and 'Grace on Rage on Stage', a contemporary stage combat program, which focuses on various elements of performed violence.

Film-maker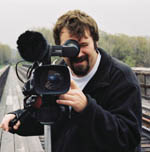 Sam began his martial arts career at the beginning of the home-video era and is probably one of the most recorded internal martial artists of all time. He has been filmed in countless demonstrations, competitions and classes and was the first instructor to publish a video instructional manual on the subject of Push Hands. He has produced over 20 instructional films on subjects such as taijiquan, push-hands, qigong and xingyiquan and has several major instructional video works in development. Sam is currently working on a feature length documentary entitled 'Tai Chi People'.