Welcome to Sam's Web site

Espa˝ol Deutsch Franšaise




2015 has been a very busy internal arts year. Great seminars and lessons all round. I really feel many students have made progress this year and am forward to what 2016 holds.

---
Congratulations to the graduating participants of the 2015 5 Section Taijiquan Full Curriculum Intensive in Canada! We worked very hard, covered a lot and had a great time!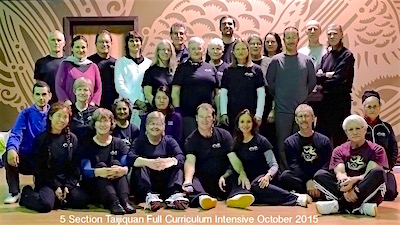 Graduates of the 2015 5 Section Taijiquan Progam
Full Curriculum and Instructors Certification
---
I'm very excited about the level II Yang-style Taijiquan Intensive at Daqingshan Mountain in China. This will be the most advanced training I have given so far. Please note: the course has been shortened in length from six weeks to three weeks.
July 1-21, 2016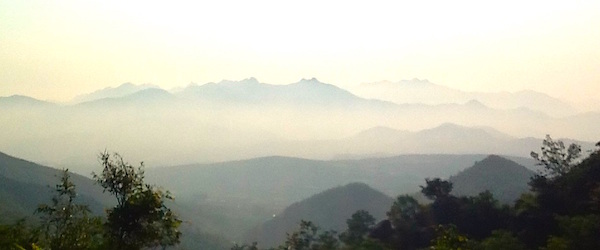 ---
The five 5 Section Taijiquan workbooks have been very well received. Being able to make notes in a systematic way with these excellent learning aids is making the process of learning the 5 Section Taijiquan Program simpler and clearer. (Spanish and German are scheduled for the winter).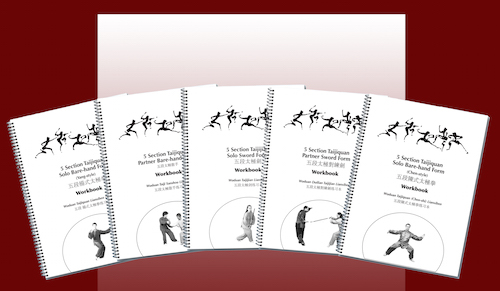 ---
'Old Thoughts on Taijiquan' a collection of eight of my essays rewritten and reedited is nearing last draft stages. With introductions from Grandmaster Shouyu Liang and Master Nick Gracenin, 'Old Thoughts' will be available early in 2016.
---
(Sam's UpdateŚArchives)
CHECK SAM'S CALENDAR

What's Hot Now
INTERNAL ARTS

Study with Sam & Yanira Masich
Masich Internal Arts
2016 Calendar
Click!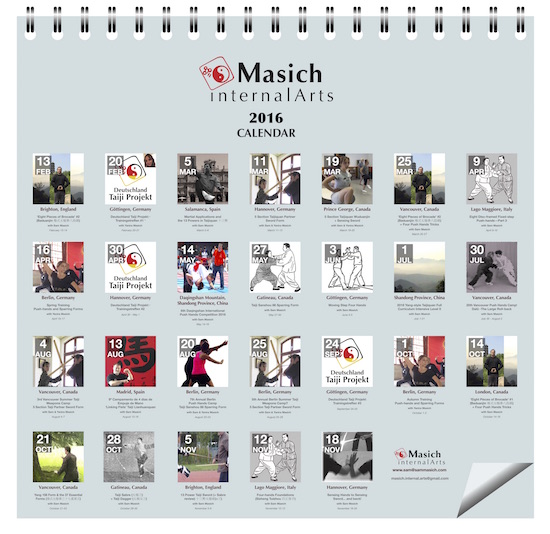 ---
Summer 2016 Intensive in China!
☯
2016 Yang-style Taijiquan
Full Curriculum Intensive (II)
July 1-21
At Daqingshan Mountain 大青山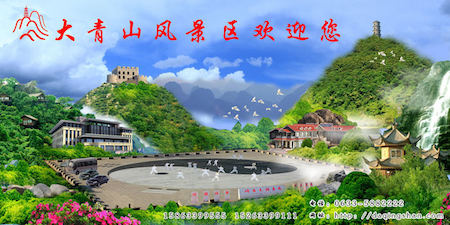 ---
Now available!
Workbooks for all five
---
Updated:
2015: Private & Small group study
Private Lessons With Sam
info and costs

PDF
---

NEW!
Ľ 5 Section Taijiquan 五段太極拳
Ľ Sam Masich Internal Arts 馬希奇内家拳
---
5 Section Taiji demo clips
from around the world

Theatre, Film, TV: find out about Sam's work with actors on-stage and on-screen.

NEW!
Sam Masich Ľ Music and Other Arts